10 Year / 150,000 Mile Powertrain Warranty on Every New Honda
Introducing Schaller Honda's Incredible 10 Year / 150,000 Mile Powertrain Warranty Program
Schaller customers love Honda automobiles for their attractive style, great performance, solid dependability and their exceptional value for the price. When buying a brand new Honda, you can expect to get many years of reliable driving enjoyment from it and now, at Schaller Honda, you can have a guarantee that far surpasses the manufacturer warranty. We're so confident in the long-lasting durability of these vehicles that we are now offering with every new Honda purchased from our New Britain dealership a complimentary long-term powertrain warranty for 10 years / 150,000 miles to give you a peace-of-mind that is unrivaled in the automotive industry!
What's Covered?
Simply, your Honda's powertrain, which includes the engine, transmission and drive axles.
What's The Cost?
Absolutely nothing! The warranty is included FREE with the purchase of your new Honda vehicle!
Extra Requirements?
No. Simply follow Honda's scheduled Maintenance Minder requirements and you're covered.
Service Only at Schaller?
No. You are free to have your Honda repaired at your preferred licensed repair facility.
Out of Town?
That's OK! Get the service completed at any licensed repair facility in the U.S. or Canada.
Other Benefits?
The warranty also covers Rental Vehicle/Alternate Transportation and Trip Interruption Reimbursement.
Upgrade Available?
Yes! Ask Schaller Honda how you can protect the rest of your Honda with additional service contracts.
Who's Backing This?
The warranty is administered by Pablo Creek Services, Inc., a member of the Allstate family.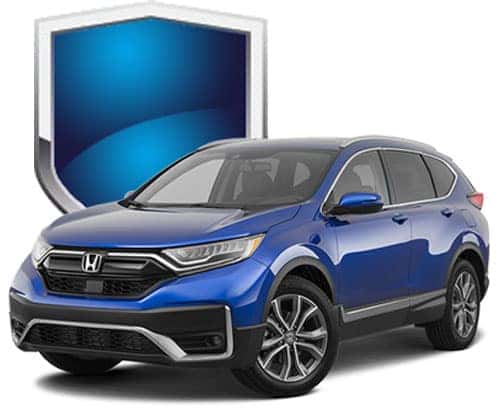 Added Value At No Cost To You!
A Powertrain Warranty is the most valuable protection your Honda can have mainly because your car's engine, transmission and drive axles are among the most expensive components to repair and replace. Provided to you at NO COST when you purchase a new Honda, this warranty adds incredible value to your vehicle and provides you with the peace-of-mind knowing that in the unlikely event that something does go wrong with your Honda's drivetrain, you're covered beyond the normal manufacturer's warranty of 5 years / 60,000 miles with an additional 5 years and an amazing 90,000 miles beyond!
No Annoying Limitations
Other dealerships use warranties like this as a gimmick to force you into only using them to service your vehicle. While we encourage you to return to us to service your new Honda because we offer the best Honda service and repair in the New Britain area, your powertrain warranty coverrage is not dependent on where you have your service performed. In fact, you can have your Honda serviced at any licensed repair facility in the U.S. or Canada.
Backed By Allstate
Schaller Honda provides this exceptional Powertrain Limited Warranty to you our customer through a partnership with Pablo Creek Services, Inc., a member of the Allstate family of companies. Allstate is the largest publicly held personal lines property and casualty insurer in America. Founded in 1931, Allstate has been dedicated to protecting customers from life's uncertainties for more than 85 years. Today, they serve more than 16 million households nationwide. You're in good hands here at Schaller Honda!
Additional Benefits
If covering the powertrain of the uber-dependable Honda model lineup for 10 years / 150,000 miles weren't enough, this outstanding warranty also provides customers with Rental Vehicle/Alternate Transportation Cost coverage and Trip Interruption Reimbursement in the event that your Honda is inoperable. Ask your Schaller Honda representative to tell you more about how we stand behind every new Honda purchase!